Read time: 1 min
In the traditional embedded system design, it is troublesome or even costly to replace the MCU during the development process. However, the new SiBRAIN MCU development standard launched by MIKROE can easily replace the MCU without the need to pay for the hardware. Cost, and supports mainstream MCUs such as Microchip, TI, NXP, STMicro, etc. This can be said to be a revolution in traditional embedded system design.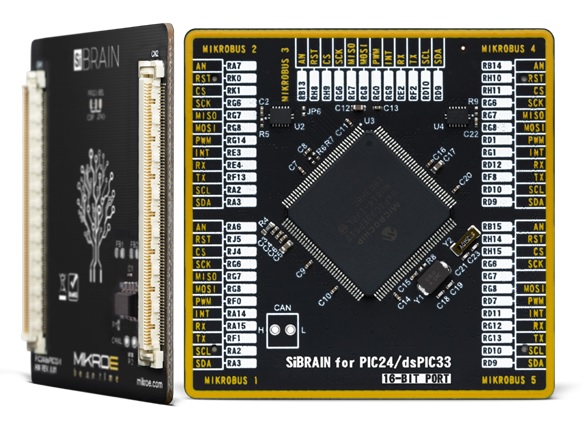 Serbia, Belgrade, June 17, 2021: MikroElektronika (MIKROE), as an embedded solution company that greatly shortens development time by providing innovative hardware and software products based on mature standards, today launched SiBRAIN, a type of Standards for additional development boards to facilitate simple installation and replacement of microcontrollers (MCUs) on development boards equipped with SiBRAIN jacks. SiBRAIN enables embedded designers to try different MCUs in prototype systems without having to invest in expensive hardware or laboriously learning new tools. The SiBRAIN card currently supports MCUs from major manufacturers including Microchip, STMicroelectronics, NXP and Texas Instruments, and MCUs from other manufacturers will soon follow.
Nebojsa Matic, CEO of MIKROE, said: "Because there is no standardization, each different microcontroller has a specific set of operating instructions. It is necessary to learn new tools, purchase new development boards and authorizations, and adopt new processes. SiBRAIN cards And jack standards change the rules of the game, save months of development time and money, and provide tremendous design flexibility."
SiBRAIN uses the same "plug and play" concept to support MIKROE's Click board product series. The SiBRAIN add-on board varies depending on the MCU model, the number of pins, and the number of external components required. Each board is an independent unit, allowing the development system to operate at the logic level without having to meet the specific needs of many different MCUs. The designer can thus freely choose the MCU without having to consider the number of pins or pin compatibility. Most importantly, this method allows designers to easily replace SiBRAIN MCU cards during the development phase without any additional hardware.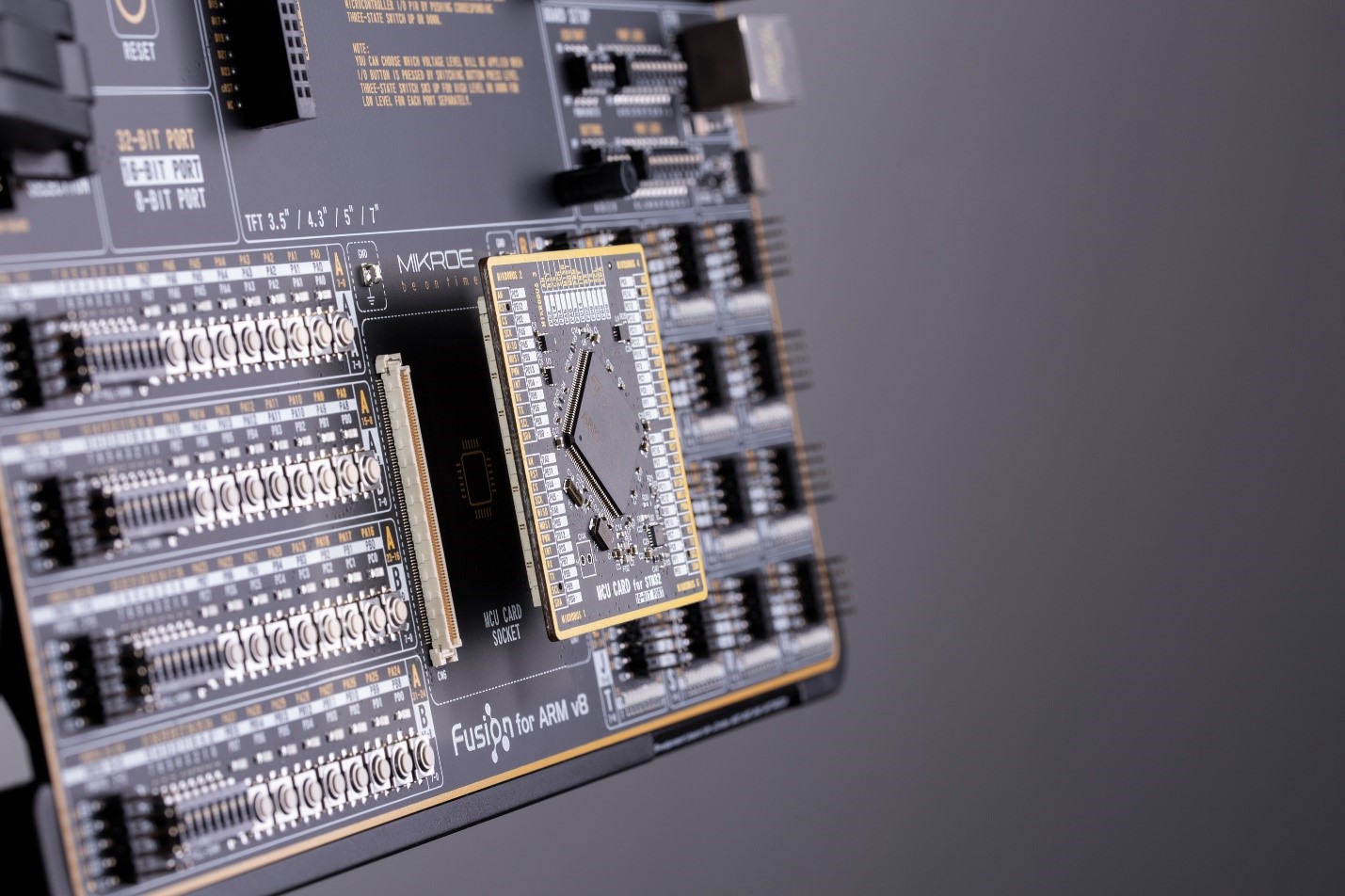 Each SiBRAIN card is equipped with two high-speed 168-pin mezzanine connectors (a male and a female), and a standard SiBRAIN jack plug. This card can be easily installed on any development board with a SiBRAIN jack, and the smart design eliminates the possibility of wrong orientation and position. MIKROE has provided more than 100 SiBRAIN boards covering STM32, PIC32, TIVA, MSP432, Kinetis and other common MCUs, and new cards are added every week.
For more information, please visit https://www.mikroe.com/mcu-cards/8th-generation.
About MikroElektronika
MikroElektronika (MIKROE) is committed to changing the embedded electronics industry by using industry standard hardware and software solutions. In 2011, the company invented the mikroBUS development socket standard and the compact Click board using this standard, greatly shortening the development time. Now, the company has launched its 1000th Click board, ten times more than its competitors, and the mikroBUS standard has been incorporated into its development boards by leading companies such as Microchip Technology, Renesas and Toshiba. In addition, MIKROE is a supplier covering the largest variety of compilers in the world, and provides development environments, development boards, smart displays, and program debuggers, etc.
Share
Uniqueness of viewpoint
8